photo credit Owen McCarthy 2014
photo credit Owen McCarthy 2014
photo credit Owen McCarthy 2014
photo credit Owen McCarthy 2014
photo credit Owen McCarthy 2014
photo credit Owen McCarthy 2014
photo credit Owen McCarthy 2014
photo credit Owen McCarthy 2014
photo credit Owen McCarthy 2014
photo credit Owen McCarthy 2014
photo credit Owen McCarthy 2014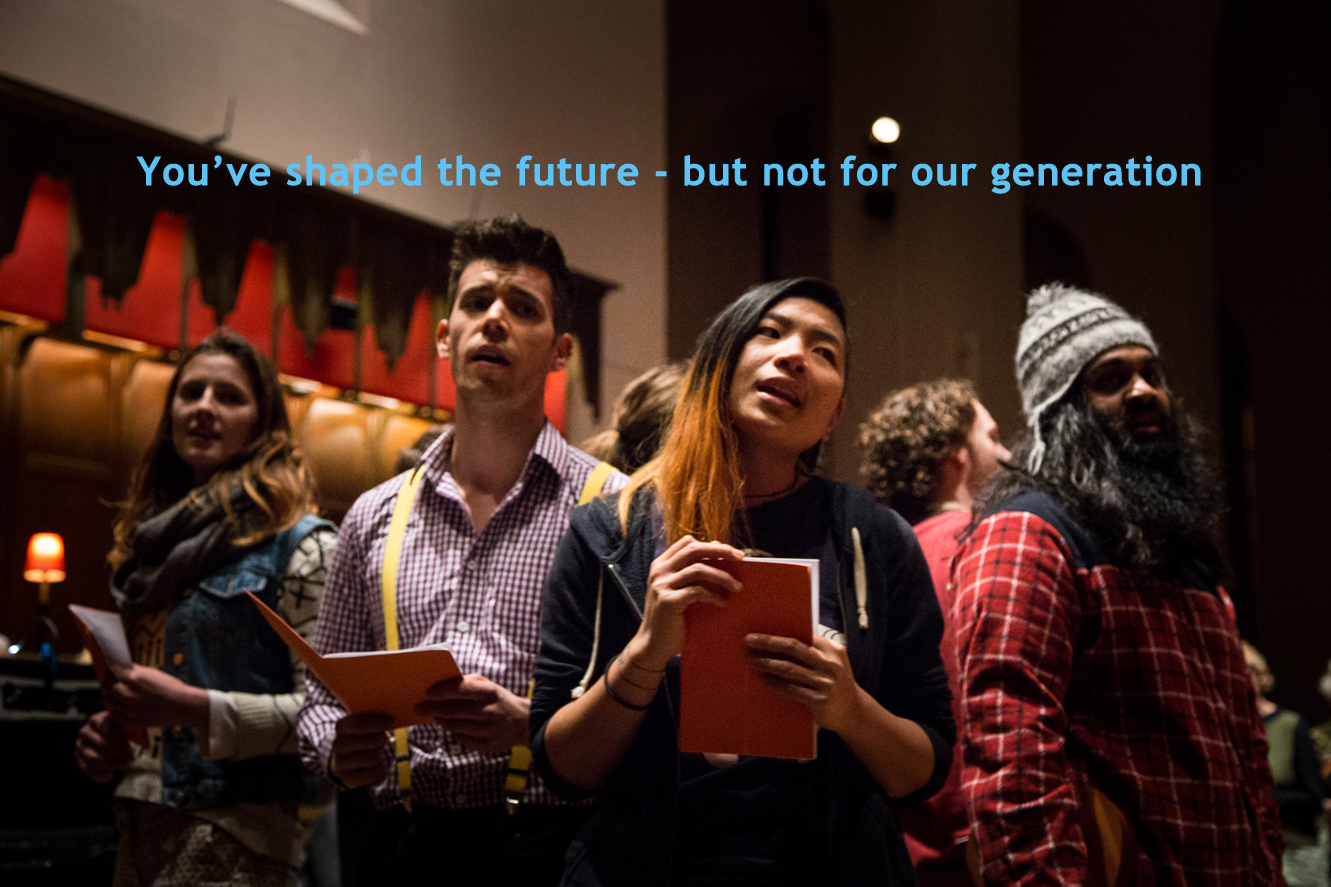 photo credit Owen McCarthy 2014
photo credit Owen McCarthy 2014
photo credit Owen McCarthy 2014
photo credit Owen McCarthy 2014
photo credit Owen McCarthy 2014
Participation. Celebration. Difficult Conversation.
Sing It To My Face has been performed at Wellington Cathedral of St. Paul as part of their 50th Jubilee Celebrations 2014, Kokomai Festival Wairarapa 2015, Nelson Arts Festival 2015 and Festival of Colour Wanaka 2017.
Sing It To My Face
Sing It To My Face is an inter-generational music theatre project featuring volunteer local singers. Four different generational choirs let each other know how they really feel about society in a stylised, theatrical performance of a fully scored choral arrangement.This show pushes at the edges of both theatre and choral work – it's powerful and surprising, revealing attitudes and issues that affect us all but many never speak about. If you have something to say, sing it to my face!